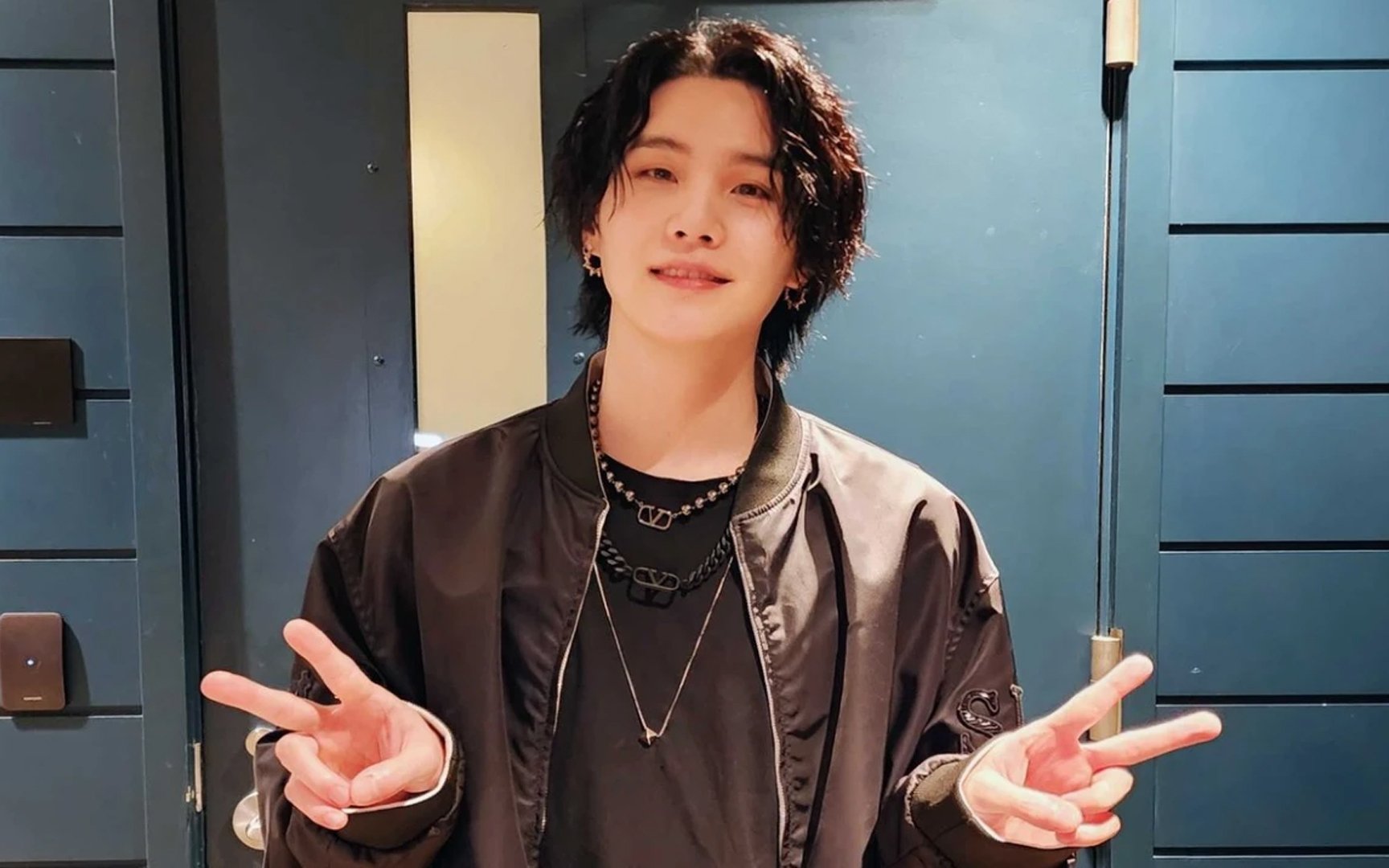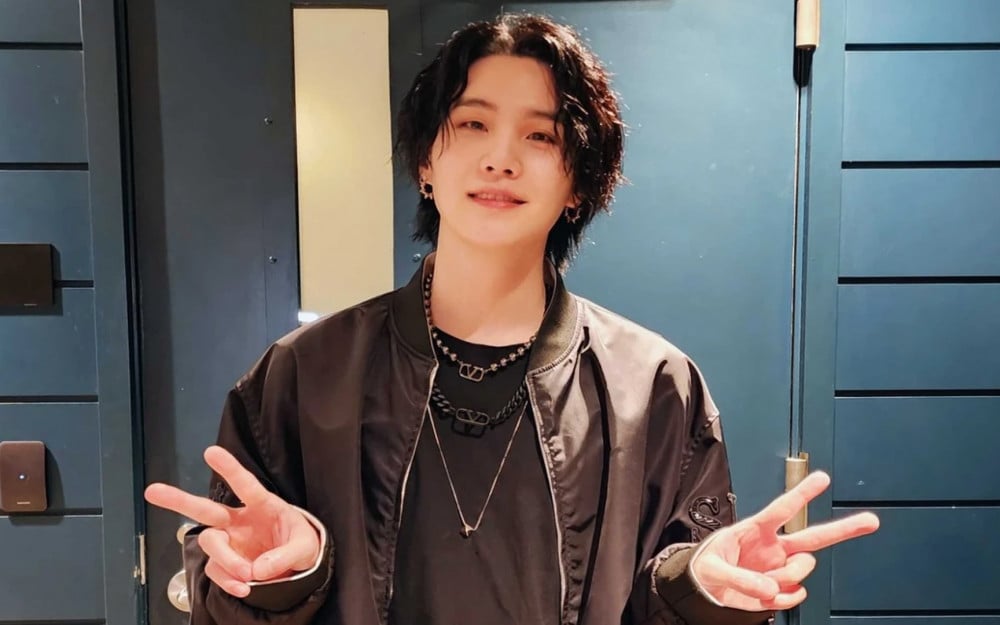 BTS's SUGA revealed his vision for his retirement.
After returning from his successful US tour, SUGA held a small fan meeting called 'Agust D 'D-DAY: Movie Night' in Seoul on May 21. During the fan meeting, SUGA spent quality time with fans and discussed various topics.
During the event, SUGA shared his thoughts on the longevity of his career. "I envision myself performing until my 60s," he revealed, which evoked enthusiastic responses from fans. Amidst the shouts of "Please grace the stage till your final moments," SUGA light-heartedly retorted, "Let me rest a little bit before I die though. I don't think I'll be able to even hold a mic at that age!"
SUGA also spent time answering questions that his fans personally wrote down. 
Meanwhile, SUGA made waves with his highly anticipated solo album 'D-Day,' which he released last month under the moniker Agust D. Complementing his solo endeavor, he embarked on the 'SUGA | Agust D-DAY TOUR' to engage with his global fanbase.
Following the American segment of the tour, SUGA is all set to perform in Jakarta, Indonesia, on June 26 and 28. His next stops are Kanagawa, Japan, with performances slated for June 2 and 4. Afterward, he will head to Bangkok, Thailand, for shows on June 9 and 11, then Singapore for performances on June 16 and 18. The tour is scheduled to wrap up with consecutive performances in Seoul on June 24 and 25.