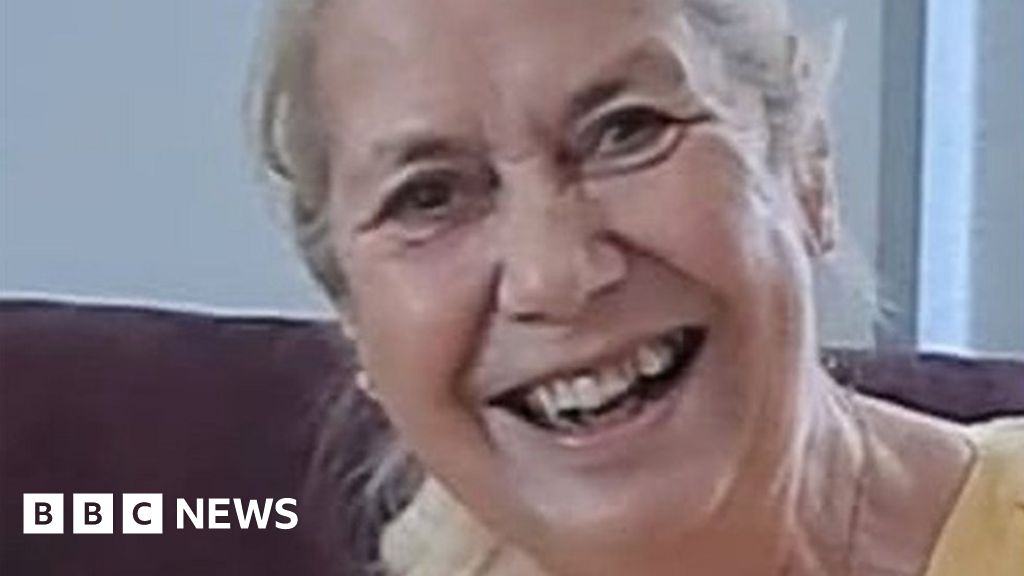 By Christy Cooney
BBC News
A woman hit by a police motorbike escorting Sophie, Duchess of Edinburgh, through London has died.
The family of Helen Holland, 81, from Birchanger in Essex, said she had been fighting 'for her life for almost two weeks…but irreversible brain damage finally ended her the battle".
Buckingham Palace said the Duchess was "deeply saddened" and sent its "sincere condolences" to the entire family.
The police watchdog is investigating the accident.
Ms Holland was in London visiting her sister when she was hit at the junction of West Cromwell Road and Warwick Road at Earl's Court on May 10.
Following the crash, her family said she was in a coma and on Friday police said she remained in critical condition.
Announcing her death, her son, Martin Holland, said his mother died after "suffering from multiple broken bones and serious internal injuries".
Sophie, who gained the title Duchess of Edinburgh when her husband Prince Edward took on a new role in March, will be in private contact with Ms Holland's family.
Chief Superintendent Richard Smith, head of the Metropolitan Police Royalty and Specialist Protection Unit, said 'the tragic outcome is felt by colleagues across the Met' and 'thoughts are very much with the family and relatives of the woman".
"Officers know that their actions, both on and off duty, are subject to scrutiny and following our referral of the incident, the IOPC Fund has launched an independent investigation – we continue to co-operate and support this investigation" , did he declare.
The Independent Office for Police Conduct (IOPC), which investigates the most serious incidents involving officers, has previously said CCTV from neighboring properties and police body camera footage will be reviewed as part of his investigation.
Officers at the scene would be questioned, he added, and called for other witnesses to come forward.
The watchdog also said it had been in contact with Ms Holland's family to explain her role and would keep them updated on the investigation.