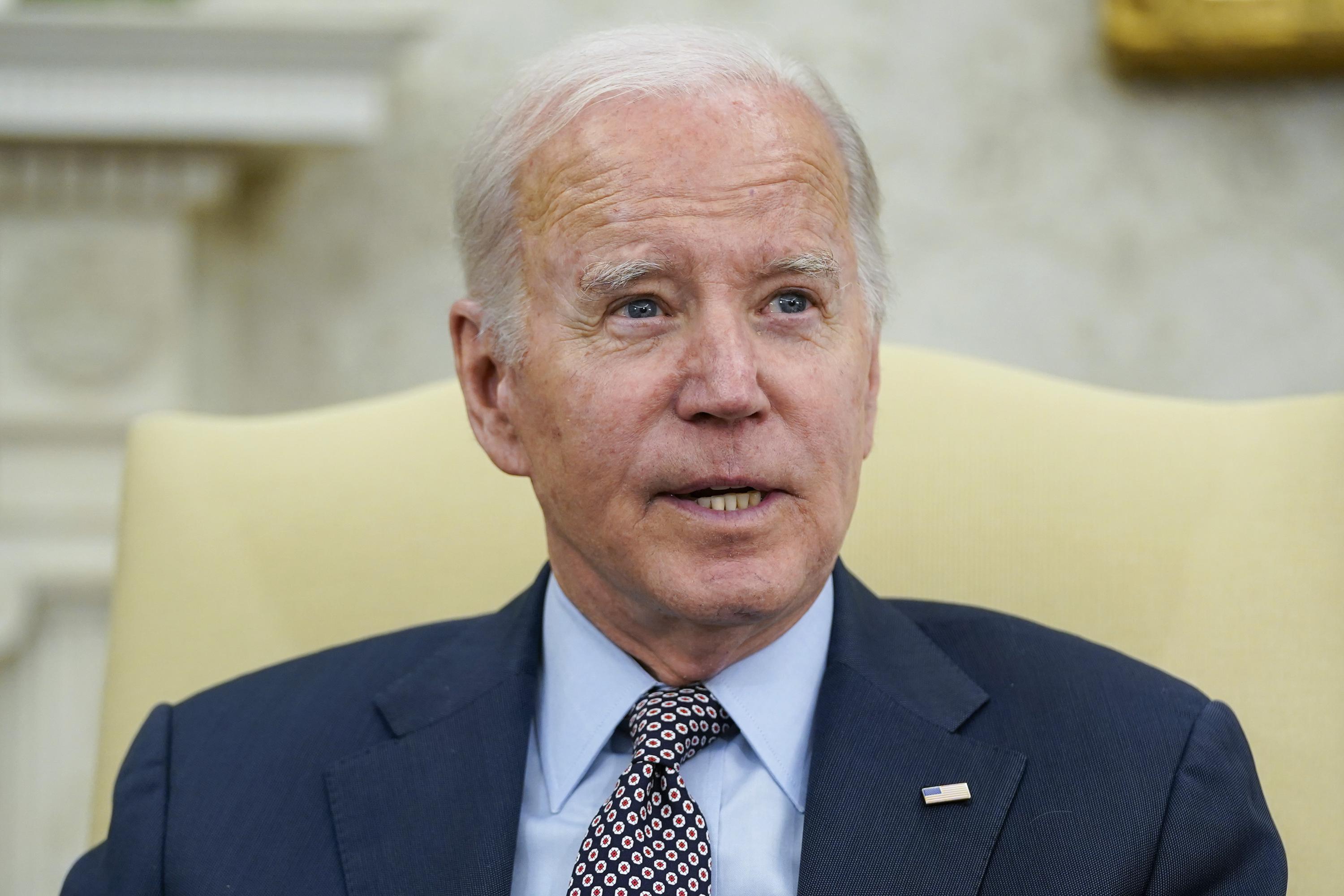 WASHINGTON (AP) — The Biden administration has canceled plans to award a $200 million grant to a U.S. battery maker amid criticism from Republican lawmakers over the company's alleged ties to China.
Texas-based Microvast was one of 20 companies to win preliminary grants totaling $2.8 billion to boost domestic battery manufacturing for electric vehicles. The company is building a battery plant in Tennessee and was in talks with the Department of Energy for a $200 million grant. financed by the 2021 infrastructure law.
A spokeswoman for Energy Secretary Jennifer Granholm confirmed on Tuesday that negotiations with Microvast had been called off, but did not give a specific reason.
The Department of Energy said in a statement that it "maintains a rigorous review process prior to the release of awarded funds, and it is not uncommon for entities selected to participate in award negotiations" to be ultimately turn down a federal grant.
"The department can confirm that it has elected to cancel negotiations and not award funds to Microvast from this competitive funding opportunity," spokeswoman Charisma Troiano said.
The company did not immediately return a request for comment.
Republicans and Democrats hailed the department's decision.
"This is a victory for American taxpayers and businesses," House Science Committee Chairman Frank Lucas, R-Oklahoma, said in a statement. "Under no circumstances should our taxes fund any company with substantial ties to the Chinese Communist Party. These funds are intended to bolster U.S. battery production and supply chain, not to tighten China's stranglehold on those supplies.
Lucas and other Republicans said they were frustrated that it took the Biden administration more than six months "to come to such an obvious conclusion." Lucas and other GOP lawmakers have repeatedly complained about what they call Microvast's ties to the Chinese Communist Party.
New Jersey Rep. Frank Pallone, the top Democrat on the House Energy and Commerce Committee, said the decision to rescind the grant "shows that the DOE takes its handling of the taxpayers' money.
During a Senate Energy Committee hearing in February, Sen. John Barrasso, R-Wyo., questioned whether the planned Microvast subsidy would benefit China. Barrasso cited a corporate filing with the Securities and Exchange Commission in which Microvast said it may not be able to protect its intellectual property rights in China.
China often requires foreign companies to partner with Chinese companies to operate in the country.
In a May 1 letter to Granholm, Barrasso said the Microvast CEO had "bragged to Chinese media about Microvast's close ties to the People's Republic of China."
The 2021 infrastructure law "was ostensibly intended to develop robust domestic manufacturing bases and supply chains" for electric vehicles and other clean energy, Barrasso said. "The DOE's distribution of $200 million in public funds to a hip China-linked company" would "clearly defeat the intent of the bipartisan infrastructure law," he added.
Barrasso called the Microvast grant an example of the "Solyndra syndrome," a reference to an Obama-era program that disbursed more than $500 million in loan guarantees to bankrupt solar company Solyndra. He and other Republicans said both cases demonstrated poor vetting by Democratic administrations.
The loan program largely lay dormant under President Donald Trump, but was revived by President Joe Biden. It is separate from the Infrastructure Act funding that has been conditionally granted to Microvast and other companies.
The grants announced in October were intended to help US companies mine and process lithium, graphite and other battery materials. The Biden administration is seeking to boost production and sales of electric vehicles as part of Biden's strategy to slow climate change and expand manufacturing in the United States.
"It's critically important because the future of vehicles is electric," Biden said at a White House event last year. Department of Energy grants – plus other spending approved in the 2022 Climate Act — are an offer "to make sure we're back in the game (of battery production) in a big way," Biden said.